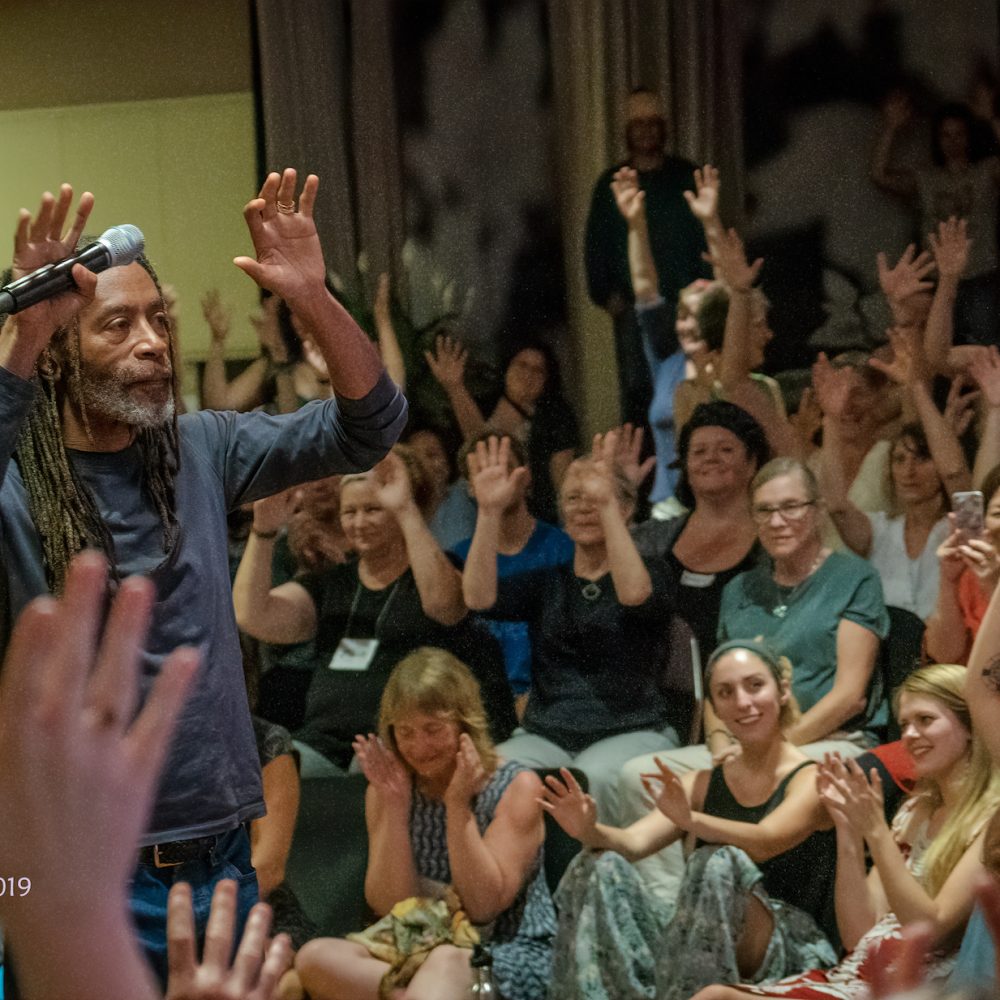 Circlesongs is an immersion in sound, creativity, and community. It is a group singing technique that involves creating music through improvisation and collaboration, challenging all participants to play, sing, invent, imagine, and explore.
The improvisational singing technique of Circlesongs was developed by American vocalist, conductor, and composer Bobby McFerrin over a lifetime of groundbreaking vocal exploration. Known for his unique vocal techniques and ability to blend multiple genres of music.
Circlesongs involves creating spontaneous vocal compositions in a group setting, often in a circle or semicircle, with each individual contributing through call and response, their own unique vocalizations, global rhythms, soaring melodies, lush harmonies, funny noises, invented language, silence, prayers, and laughter. In the circle, we make music, build trust, take risks, and embrace life to the fullest. Every song, every voice has a place in the circle.